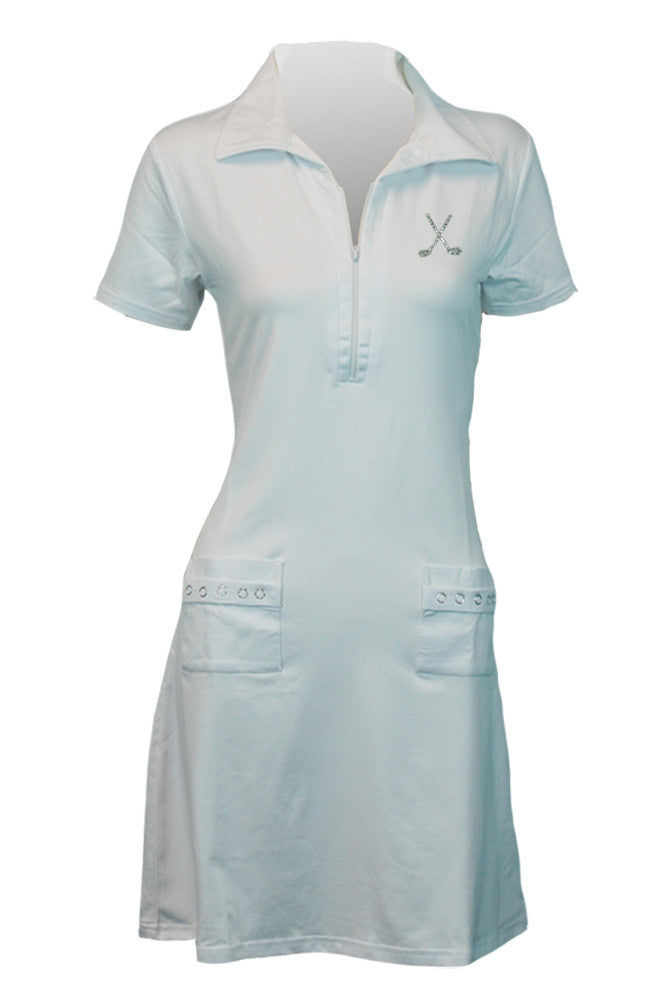 This beautiful Golf Dress is made from our exclusive super soft moisture wicking sports fabric. It's easy care and fast drying makes this dress ideal for travelling.
Our dress comes with "under shorts" they are not necessary however we include them just incase you feel uncomfortable wearing a dress to golf. The length of this golf dress is NOT short it's a nice discreet length for golf. There are two patch pockets at the front that are specially designed to hold your golf tees in them.
Although this golf dress was designed to wear for golf we have many customers that wear it  for the day shopping, or to work, this dress looks great and is extremely comfortable!
We have limited sizes left that's why it's on clearance.
Previously $79.00 Now: $35.00!