Design Tank - Don't Let Anyone Dull Your Sparkle
Titania Golf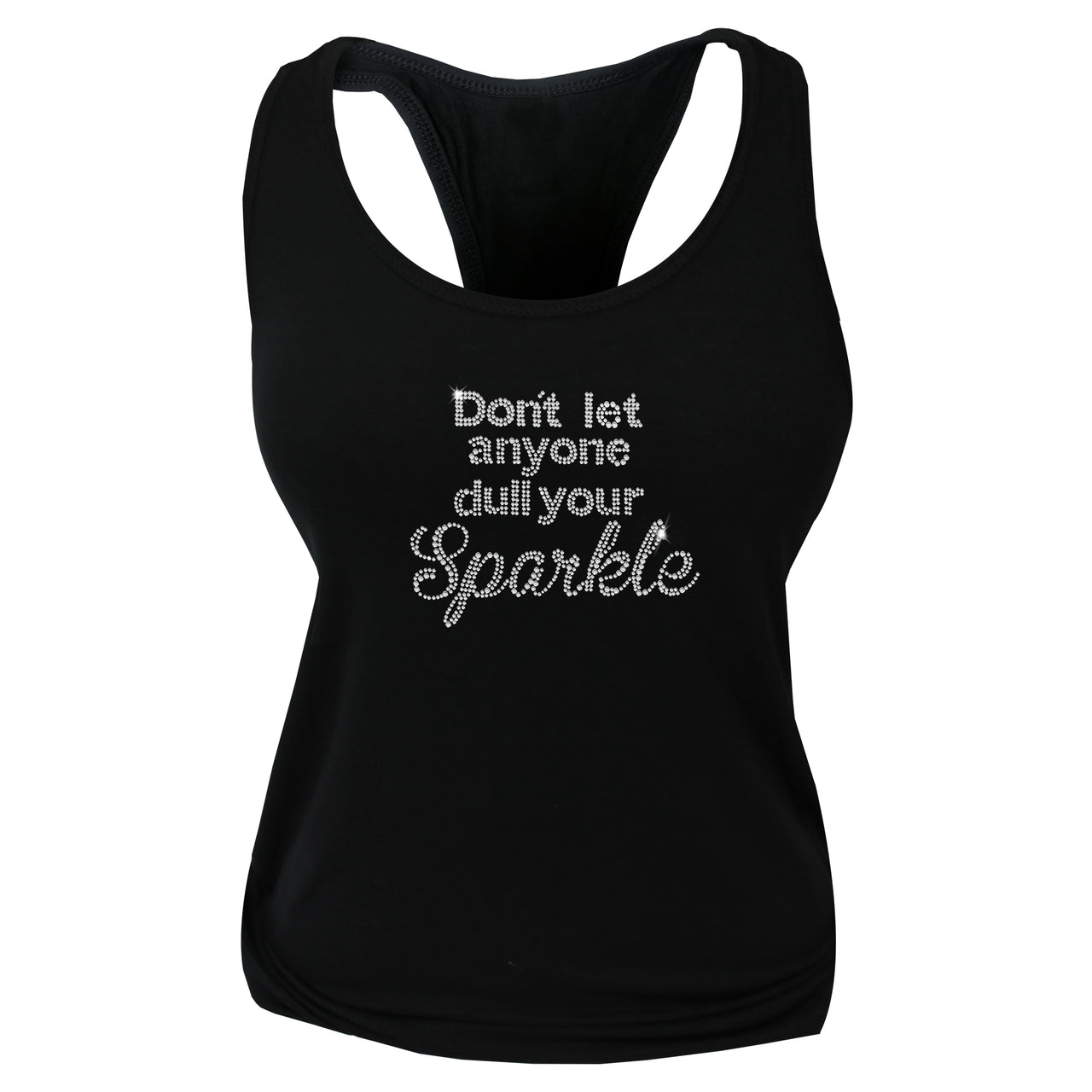 Our
tank is
made from a high quality super soft cotton fabric.
The style of this tank is a 'racer back' tank. We have many styles and colors available please call us or email us if you can not find what you are looking for on our website. We only have about 10% of our products on our website. 
Customized in the USA with love!
XS-XL